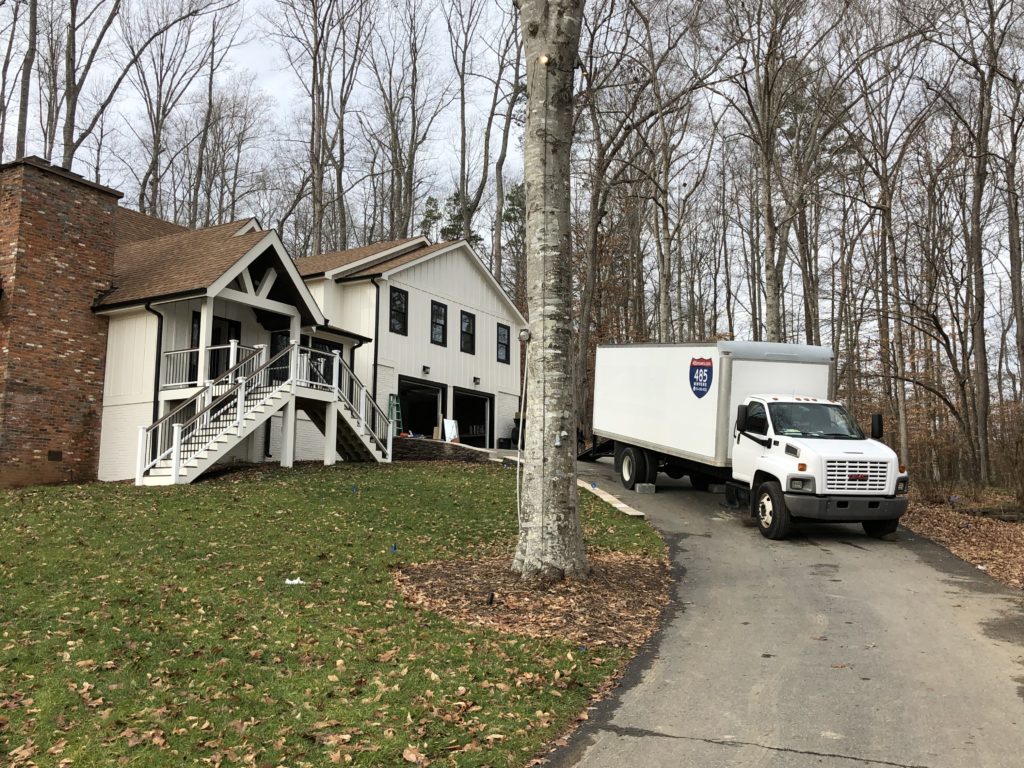 Picking the perfect moving company that works with your needs and budget may be one of the most important decisions you will be making for your move. Doing thorough research, asking lots of questions and paying attention to feedback of previous customers will help you in making the right choice. 
Research Moving Company
Moving companies tend to be very busy between spring and fall. This is especially the case during the summer months. For this reason, it is very important to do your research as far in advance as possible.  
Begin with creating a list of 5-10 companies. This is superficial research, so you can put as many companies on this list as you want. Things to consider when creating the list:
Website. Does their website appear well put together and informative?
Reviews. Reviews from platforms such as Google or Facebook, although sometimes skewed, can be a good general indicator of customer satisfaction.
Responsiveness. If you request a quote via the website's quotes page, do you get a response in a timely fashion?
Questions to Ask Potential Moving Company
The key to quality comparison of your options is asking everyone the same questions. Some questions you should as ask:
Price. Ask what the pricing format is. Most moving companies today use hourly rates, so ask what the hourly rate is for 2 and 3 men crews. Most companies also charge a truck/travel fee which is good to know as well. Picking based on price will come down to rates and how many movers you require for your specific move. An operator or an estimator may make a recommendation but here is a good rule of thumb. 
A small apartment of 2 bedrooms or less will require 2 movers in most cases. 

A house of 3 bedrooms and more will need a 3 man crew. 

Very large homes of 5+ bedrooms or a commercial move will likely take a 4 mover crew. 

Commonly missed. Many companies charge extra for moving heavy items such as pianos, safes, pool tables and appliances. If you have any items that could incur a surcharge, make sure to ask what it will be so it does not come as a surprise on the final bill.

Ask if there is an initial deposit. A moving company may collect a small deposit upfront to protect themselves from a short notice cancellation. The key word here is small, a deposit should not be a strain. Some companies do not take an upfront deposit at all.
License/Insurance status. Make sure to check if the company is licensed and insured and if they use their own employees or subcontract the jobs out to other companies. License and insurance goes without saying. Both are important to ensure you are working with professionals and your belongings and properties are protected. A great moving company does not subcontract their jobs out to other companies or individuals. Properly trained employees that are certified by their own company will do the best, most careful job. 
Included services. Check to see what is included in the price you will be paying. Every moving company is different, but some will include a moving truck, equipement, packing materials and other services. This is good to know in case you were planning on purchasing some of the stuff yourself but won't need to. 
Listen. When you call, the first impression could say a lot about the company overall. If you are speaking with a friendly and knowledgeable operator, this will likely be a reflection of the movers that will arrive at your house. 
Deciding which of these is most important to you is a great way to eliminate some companies off the original list but a high quality moving service will have a combination of all of the above and more. 
Please don't hesitate to contact 485 Movers if you have questions or need help doing research.